Denna publicering uppdaterades den 16 december, 2022
Winter time is downhill time on ski. In february 2017 we travelled to Moena located in the Val di Fassa Valley in the Dolomites of Italy. Travelled by bus which is something I have not been doing since my younger days so this was an interesting experience. To our surprise it was extremely nice ride in a luxury bus with many stops along the trip down to Italy. Did not expect this to be that conveniant, so now I am convinced that this can also be done more times (also for me as being a "senior" these days…).
The hotel we booked, named Al Parco was really cozy and there was a spa with pool, jacuzzi, several different types of sauna's as "Finnish", "Romanian", "aromatic Turkish bath", infusions corner and many other things like training machines to shape up your muscles and body.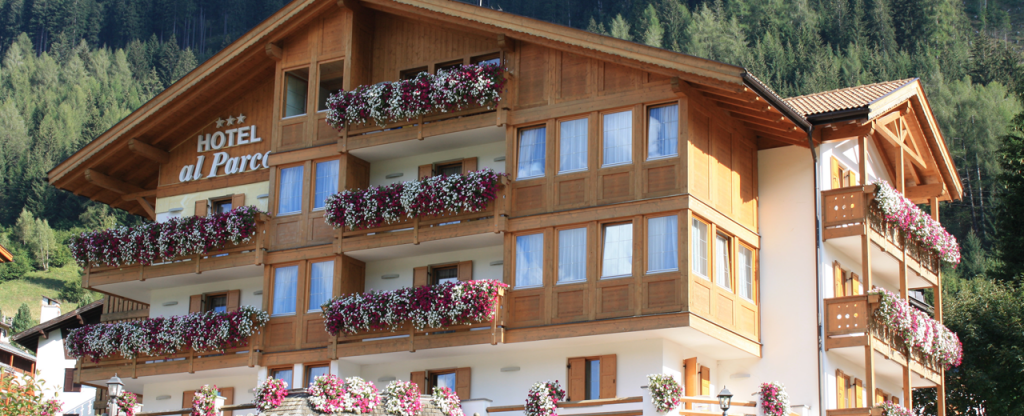 Every evening the hotel served dinner containing 4 different plates of excellent food. Nice, friendly and skilled personell. They also arranged smoked meat and cheese tasting. Visit their web-site for full information.
Our ski guide checked the weather conditions every morning to find out in which skiing area do we have the best weather for the day and selected one and took us by bus to that specific area, must say this was a superb service.
We travelled with friends to us, the Ceder family from Gothenburg and the Ceder family from Huskvarna. Below is some photos from the first days… click on photo below to start slider.
After some hours in the slopes, a "fika" is always nice and needed and if possible to sit outside in the nice weather is an extra bonus. Click on photo below to start slider.
We also had a ride to the Marmolada mountain, the highest point and slope in the area and the slopes was magnificient. Click on photo below to start slider.
One day we also took the "Sella Ronda" trip which takes you through a number of slopes and giving you breathtaking views of the fantastic landscape.
Click on photo below to start slider.
This vacation was excellent with comfortable hotel, superb slopes and breathtaking views, we will return. (We have booked the same hotel again for our upcoming winter tour in february 2020 :-))